One by One, by Shelley Morningsong 
Video produced and donated by Southwest Productions! Shelley Morningsong writes theme songs for organizations she believes in. One By One  was written by Shelley Morningsong for One Nation Walking Together. Shelly's website is: http://shelleymorningsongonline.com/home
Walk With Us Today For $19.00 a Month!
Walk with us today to make a difference in Indian country!
One Nation Walking Together needs your help to continue sending our 53 foot semi-trucks to those living in impoverished conditions in Indian country. Our mission is to improve the quality of life and outcomes of Native Americans living in impoverished conditions.
ONWT's goal is to have 1000 of you commit to a recurring donation of $19.00 a month. Contribute on a monthly basis what you can to help ship the basic necessities of life to our Native brothers and sisters. For $19.00/month your donation on an annual basis will cover 1/7th of a shipment (we send trucks monthly) valued at $13,662.00 and you will help 54 people per year!! That is an incredible impact!

YOU can make a difference today and every day! Watch as we count down from 1000 to meet our goal!
Go to DONATE and MAKE YOUR IMPACT in the lives of those in incredible need. You may also send a check to: One Nation Walking Together/ 3150 N. Nevada Ave., Colorado Springs, CO 80907. Questions?- please feel free to contact us at 719-329-0251 or office@onenationwt.org .
Our heartfelt gratitude for your support!
SunWater Spa's Monthly Film Festival Screening
Join One Nation Walking Together and SunWater Spa Wednesday, January 31 at 7:00 p.m. at SunWater Spa, 514 El Paso Blvd, Manitou Springs for a film night featuring three short documentaries. . These films collectively illuminate the complex relationships that arise between environmental conservation, resource development, and indigenous rights, as well as how indigenous communities struggle to reconcile these relationships, in an effort to preserve their sacred lands and culture.
Suggested donation at the door to support the missions of One Nation Walking Together and SunWater Spa.
A documentary night featuring:
1. Fire With Fire (2017): 15min, Australia
Directed by Emma Masters of Weave Films. Aboriginal people in northern Australia have combined traditional knowledge with modern technology to develop a revolutionary, world-first approach to reducing carbon emissions.
whole movie: https://vimeo.com/143560352
www.weavefilms.com
2. A Last Stand For Lelu (2017): 24min, Canada
Directed by Farhan Umedaly and Tamo Campos. A great injustice is being done on Lelu Island near Prince Rupert, B.C., the sacred and traditional territory of the Lax Kw'alaams people for over 10,000 years. The B.C. provincial government is trying to green light the construction of a massive LNG terminal on the island–Pacific Northwest LNG, backed by Malaysian energy giant Petronas, without consent. https://www.laxuula.com/
trailer: https://vimeo.com/152232324
3. Our Last Refuge (2017): 24min, USA
Directed by Daniel Glick, and produced by Casey Perkins. Our last refuge tells the story of the Badger-Two Medicine, the sacred homeland of the Blackfeet Nation of Montana, and the decades-long struggle to protect it from oil and gas exploitation. The film features voices from all sides of the struggle–Blackfeet elders, local conservationists, and even the law firm pushing for oil exploration. All together, they chronicle the epic saga of this unique landscape, stretching back millennia, and the current legal challenge, the outcome of which could determine the fate of sensitive and sacred lands nationwide. One of the highest profile conservation struggles in recent history, Our Last Refuge is the first in-depth telling of this critical story at a moment in time when the stakes are at their highest. www.ourlastrefuge.org/ourlastrefuge
trailer: https://vimeo.com/18389931
One Nation Powwow
This year the One Nation Powwow has a new location!
On August 11, 2018, our powwow will be held at the Norris-Penrose Event Center here in Colorado Springs.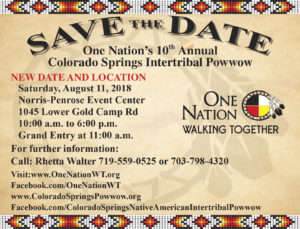 For more information about ONWT's programs and mission, click on the designated pages, OR to make a donation to our mission, please click below!
Your Donation Can Change Everything.
Monetary donations give us the most flexibility to adapt to dynamically changing needs.  Your financial gifts are used to continue our various programs and to keep our mission operating. 95¢ of every dollar donated goes to directly aid Native Americans.
The Rev. Harold EagleBull writes, "First of all I'd like to thank you for your role in making the delivery ( Don Grant) a reality and One Nation's generosity in reaching out to my people in Wounded Knee. I have observed the need and how much the local community members appreciated everything that was delivered."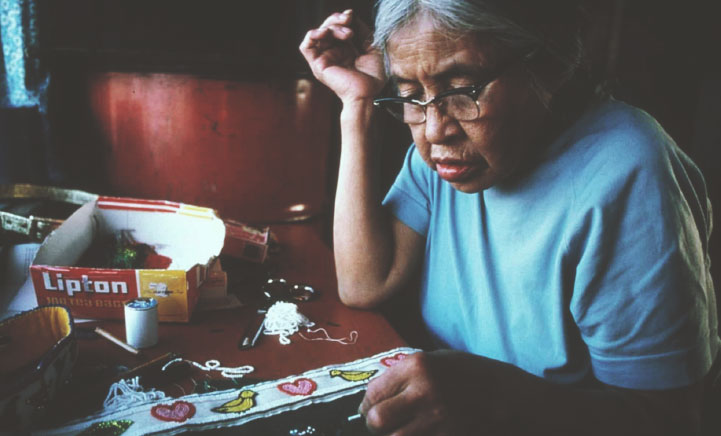 Pablo, Montana for the Salish and Kootenai tribes
"If you knew the conditions…"

Approximately 1.5 million Native Americans and Alaskan Natives live on designated reservations in the United States today. All but a few of these reservations are plagued with poverty, unemployment, homelessness, lack of medical care, and insufficient educational resources. Many experience historical trauma, discrimination and feelings of hopelessness. There is pervasive hunger. Some children's only meals are those served while in school.

Suicide
Suicide rates are more than double, and Native teens experience the highest rate of suicide of any population group in the United States via Center for Native American Youth at the Aspen Institute.
Suicide is the second leading cause of death—and 2.5 times the national rate—for American Indian/American Native youth in the 15-24 age group.

Diabetes
Diabetes incidence is 177 percent higher, with the highest rate of type 2 diabetes of any specific population in the U.S. via Center for Native American Youth at the Aspen Institute.

Graduation Rate
The national graduation rate for American Indian high school students was 49.3 percent for the 2003-2004 school year, compared with 76.2 percent for white students via Center for Native American Youth at the Aspen Institute.
High school dropout rates for American Indian American Native youth are double the national average via Center for Native American Youth at the Aspen Institute.

Life Expectancy
Recent reports state the average life expectancy on the Pine Ridge Reservation is 45 years old while others state that it is 48 years old for men and 52 years old for women. With either set of figures, this is the shortest life expectancy for any community in the Western Hemisphere outside Haiti, according to The Wall Street Journal via American Indian Humanitarian Foundation.
Sign up for our Newsletter
One Nation's occasional emails about our activities, events and how to get involved.
Arizona
Colorado
Nebraska
New Mexico
North Dakota
Montana
South Dakota
Norris Penrose Event Center
Colorado Creative Industries
El Pomar Foundation
Colorado College
The Edmondson Foundation
The Marson Foundation
The Daniels Foundation
  Anschutz Foundation    Home Depot    Vradenburg Foundation
North By Southwest   Flying R Ranch
Future Of Wellness
Anonymous Friends
Herring Bank
Faricy Boys