One by One, by Shelley Morningsong 
Video produced and donated by Southwest Productions! Shelley Morningsong writes theme songs for organizations she believes in. One By One  was written by Shelley Morningsong for One Nation Walking Together. Shelly's website is: http://shelleymorningsongonline.com/home
A Letter From ONWT's Executive Director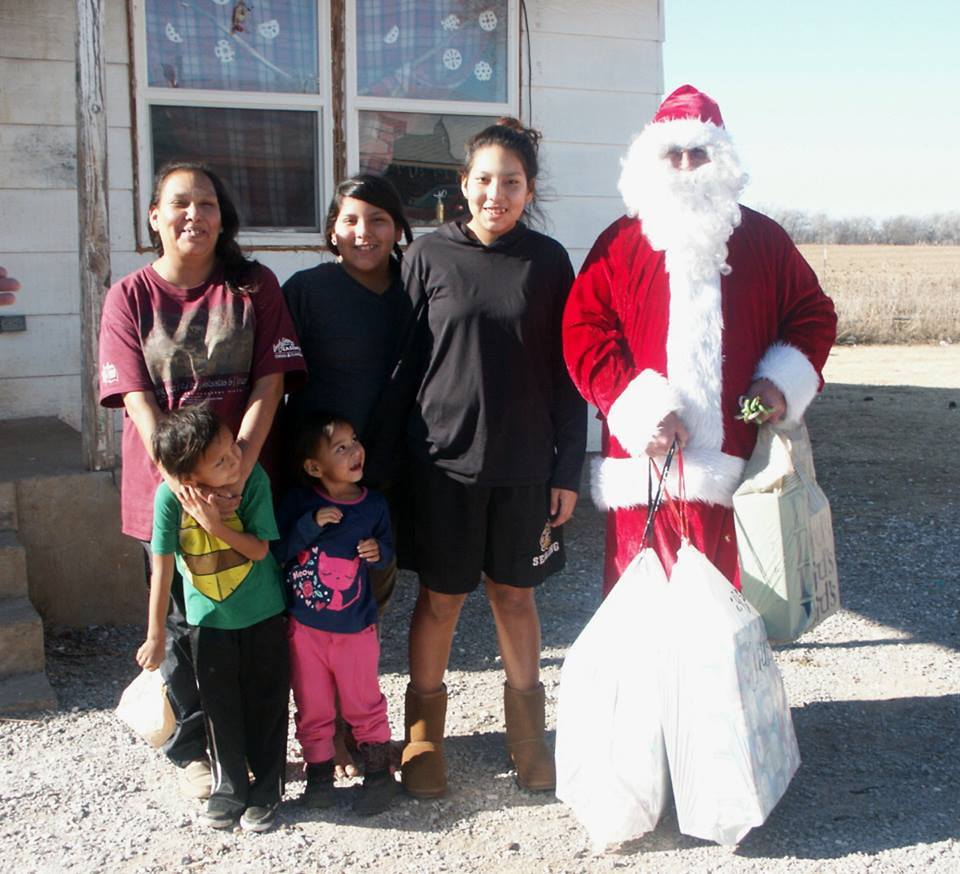 Dear Friends,
I often lay awake at night and worry about the People we serve. Yet when I reflect upon the many words and stories they've shared with me, I do not despair, for by and large I have both witnessed and experienced the transformative nature of our mission. The donations you send to our Native brothers and sisters have an impact well beyond providing basic material needs to their homes and communities. They are more than "just a jacket, just a Christmas gift, just a bed, just diapers"; they are expressions of love and compassion.
Your donations engender hope and provide the comfort of knowing that someone out there truly cares. When both the access and affordability of quality programs are limited, and parents subsequently struggle to care for their children, it is you who aides them through those challenging times. When a grandparent stricken by a terminal illness is living out their final days and lacks the solace and comfort of a bed, it is you who provides them with a sense of comfort, and more significantly, a sense of honor. When a family is burdened by hunger, bare cabinets and concern for how to feed the family, it is you who help feed and nourish them.
In all sincerity, the donations you help us send and the services you help us provide are life-altering and empowering beyond what I can express to you in this letter. Though I am the one who hears these stories first-hand and directly experience the impact your donations have on those who receive them, the gratitude is deeply felt and the hugs exchanged plentiful. Simply said, your gifts beget hope and create a brighter future.
I share these words with you today, to remind you all of how One By One each and every one of us can truly make a difference. Sadly, however, the need does not end. Please consider the difference you have already made and can continue to make in the lives of those living in dire poverty. One Nation Walking Together needs each and every one of you to walk with us because together we will make a difference, save lives, and provide hope to thousands.
Thank you for your heartfelt support!
Kathy Turzi,
Executive Director
Please consider making a difference today by donating at www.onenationwt.org or mailing your donation to: ONWT/ 3150 N. Nevada Ave., Colorado Springs, CO 80907. Questions? Please feel free to call 719-3290251 or email office@onenationwt.org
Walk With Us Today For $19.00 a Month!
Walk with us today to make a difference in Indian country!
One Nation Walking Together needs your help to continue sending our 53 foot semi-trucks to those living in impoverished conditions in Indian country. Our mission is to improve the quality of life and outcomes of Native Americans living in impoverished conditions.
ONWT's goal is to have 1000 of you commit to a recurring donation of $19.00 a month. Contribute on a monthly basis what you can to help ship the basic necessities of life to our Native brothers and sisters. For $19.00/month your donation on an annual basis will cover 1/7th of a shipment (we send trucks monthly) valued at $13,662.00 and you will help 54 people per year!! That is an incredible impact!

YOU can make a difference today and every day! Watch as we count down from 1000 to meet our goal!
Go to DONATE and MAKE YOUR IMPACT in the lives of those in incredible need. You may also send a check to: One Nation Walking Together/ 3150 N. Nevada Ave., Colorado Springs, CO 80907. Questions?- please feel free to contact us at 719-329-0251 or office@onenationwt.org .
Our heartfelt gratitude for your support!
Sunwater Spa's Monthly Film Festival Screening
Join us at SunWater Spa, 514 El Paso Blvd in Manitou Springs, on Wednesday, December 27th at 7pm for their monthly One Nation Film Festival Screening! This month's screening showcases documentary feature film "Mele Murals." This is an excellent film for those interested in cultural preservation through art. Suggested donation at the door to support the missions of One Nation Walking Together and SunWater Spa. We hope to see you there!
FILM INFO:
Directed by Tadashi Nakamuraand and produced by Keoni Lee. "Mele Murals" is a feature documentary on the transformative power of modern graffiti art and ancient Hawaiian culture for a new generation of Native Hawaiians. At the center of the story are two renowned street artists–Estria Miyashiro (aka Estria) and John Hina (aka Prime)- a group of Native Hawaiian youth, and the rural community of Waimea. Set against the resurgence of Hawaiian language and culture of the past twenty years, Estria and Prime tell how their street art has taken them on personal journeys to discover their history, identity and responsibilities as Hawaiian people. Through the personal stories of these two renowned Hawaiian graffiti artists and their joint quest to uphold Hawaiian culture through mural-making, "Mele Murals" shows how public art rooted in underground graffiti combines with Native Hawaiian traditions and contemporary life to impact the students, the town of Waimea, and most of all the artists.
For more information about ONWT's programs and mission, click on the designated pages, OR to make a donation to our mission, please click below!
Your Donation Can Change Everything.
Monetary donations give us the most flexibility to adapt to dynamically changing needs.  Your financial gifts are used to continue our various programs and to keep our mission operating. 95¢ of every dollar donated goes to directly aid Native Americans.
The Rev. Harold EagleBull writes, "First of all I'd like to thank you for your role in making the delivery ( Don Grant) a reality and One Nation's generosity in reaching out to my people in Wounded Knee. I have observed the need and how much the local community members appreciated everything that was delivered."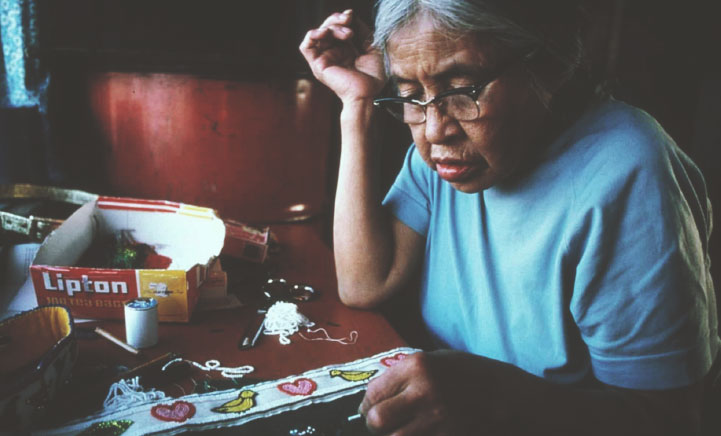 Pablo, Montana for the Salish and Kootenai tribes
"If you knew the conditions…"

Approximately 1.5 million Native Americans and Alaskan Natives live on designated reservations in the United States today. All but a few of these reservations are plagued with poverty, unemployment, homelessness, lack of medical care, and insufficient educational resources. Many experience historical trauma, discrimination and feelings of hopelessness. There is pervasive hunger. Some children's only meals are those served while in school.

Suicide
Suicide rates are more than double, and Native teens experience the highest rate of suicide of any population group in the United States via Center for Native American Youth at the Aspen Institute.
Suicide is the second leading cause of death—and 2.5 times the national rate—for American Indian/American Native youth in the 15-24 age group.

Diabetes
Diabetes incidence is 177 percent higher, with the highest rate of type 2 diabetes of any specific population in the U.S. via Center for Native American Youth at the Aspen Institute.

Graduation Rate
The national graduation rate for American Indian high school students was 49.3 percent for the 2003-2004 school year, compared with 76.2 percent for white students via Center for Native American Youth at the Aspen Institute.
High school dropout rates for American Indian American Native youth are double the national average via Center for Native American Youth at the Aspen Institute.

Life Expectancy
Recent reports state the average life expectancy on the Pine Ridge Reservation is 45 years old while others state that it is 48 years old for men and 52 years old for women. With either set of figures, this is the shortest life expectancy for any community in the Western Hemisphere outside Haiti, according to The Wall Street Journal via American Indian Humanitarian Foundation.
Sign up for our Newsletter
One Nation's occasional emails about our activities, events and how to get involved.
Arizona
Colorado
Nebraska
New Mexico
North Dakota
Montana
South Dakota
Norris Penrose Event Center
Colorado Creative Industries
El Pomar Foundation
Colorado College
The Edmondson Foundation
The Marson Foundation
The Daniels Foundation
  Anschutz Foundation    Home Depot    Vradenburg Foundation
North By Southwest   Flying R Ranch
Future Of Wellness
Anonymous Friends
Herring Bank
Faricy Boys