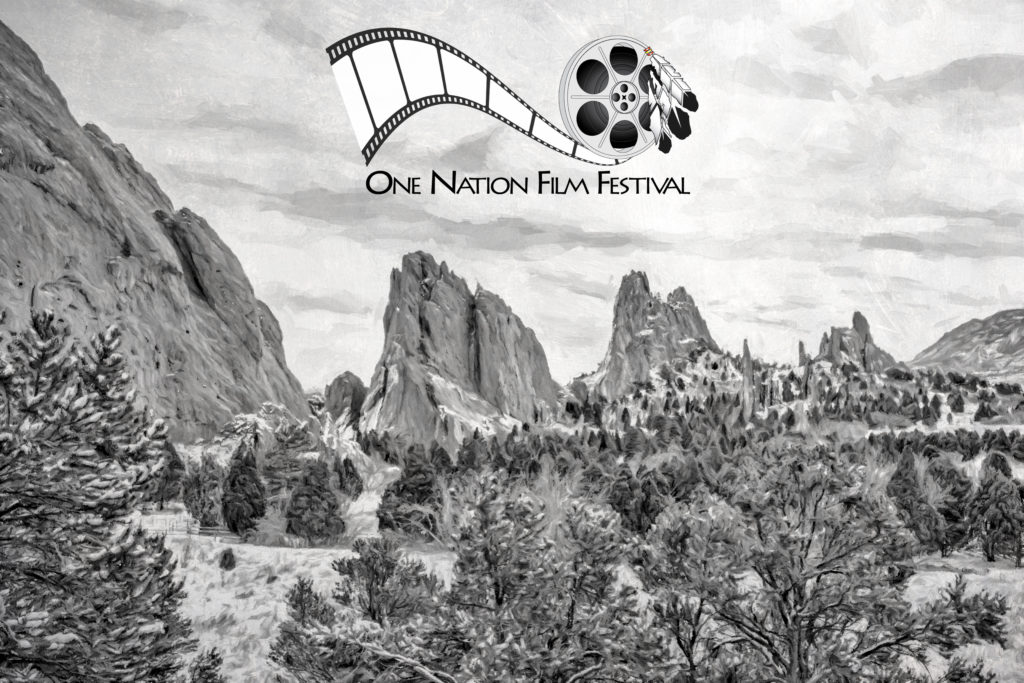 One Nation Film Festival (ONFF) will be an annual event held in Colorado Springs, CO beginning in 2016. The festival will focus on Native American and global indigenous issues through Narratives, Documentaries and Student Short Films.
ONFF consists of a variety of subjects and genres to showcase work of independent filmmakers and is set amidst the stunning backdrop of Pikes Peak in Colorado Springs, Colorado.
This festival should be of interest to Filmmakers, Film professionals and others who wish to further their support and knowledge of important Native American and global indigenous perspectives through the medium of independent film.
The festival includes screenings, Q & A sessions with filmmaker panels, parties, receptions and other special events. Category-specific awards will be presented including Audience and Director's choice awards.
The first annual One Nation Film Festival took place April 1st and 2nd, 2016 in Colorado Springs, Colorado.
The 2018 ONFF will be held February 11 at Stargazers Theatre.